Venue: Singaore Expo
In the spirit of Chinese New Year, Emcee Jim Koh gamely dressed up as the God of Fortune and went around various tables to present golden ingot, much to the delight of the guests who attended the event. He also presented a Prosperity song, which numerous guests chummed in to sing together.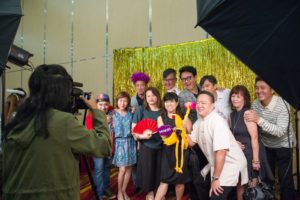 The Shanghai night themed celebrations was a high energy one with many Oriental themed games. There were even Yusheng and a Yumseng toast to wish everyone who attends good luck for the remaining year!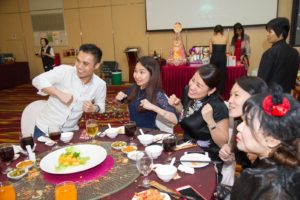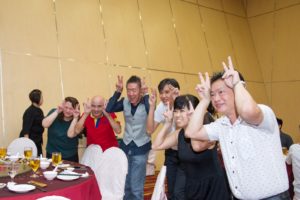 Editor: Long Huai