Venue: McNair Towers
As part of HDB's effort to welcome residents into their new home, a welcome party was organized for the newly moved in residents. It was a day of music, games and food and friendships were forged as neighbours took part in the various activities.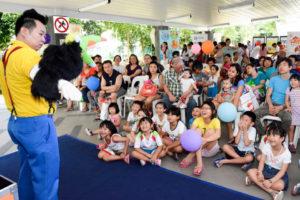 As there were many young kids in the neighbourhood, Emcee Jim Koh also played many of their favourite games and every kid who took part in the game were given a present!
The event was also graced by grassroots adviser, Mr Heng Chee How.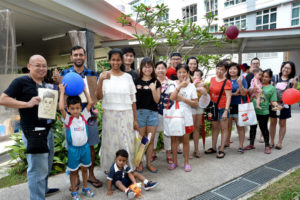 Editor: Huiting